Photo by Pastor Andrea Wight
Deacon Nancy Conrads of St. Anskar Episcopal Church thanks members of Womanspace for presenting her with the 2015 Womanspirit Founder's Award for "her constant demonstration of creativity, leadership, compassion, and service to others" at the group's spring celebration. She was co-nominated for the award by Julie Maffei, program coordinator and a member of the grounds committee at Womanspace and Pastor Andrea Wight of St. Anskar's.
This month at St. Anskar's:
Revised monthly
This week at St. Anskar's:
Revised weekly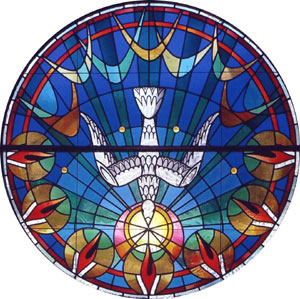 "
Reaching out
with faith, love and praise."
Looking for a church home?
Our mission statement captures three aspects of St. Anskar's identity. We are a faithful community of Episcopalians who gather from a wide area each Sunday morning to praise God and share the Holy Eucharist. Growing in love implies our desire to build on our common goals, sense of fellowship, and feeling of belonging to a large extended family/community. We look to continue to grow in our expressions of praise to the God who created, redeemed and sustains us. The Rev. Andrea L. Wight is rector of St. Anskar Episcopal Church. Come meet her and the rest of our church family this Sunday.
Download this month's Communicator

<![if !supportEmptyParas]> <![endif]>
Get ready
to make a joyful noise!
Because we enjoy it so much, we are having Gospel Sunday on July 12. The praise team will be singing and leading us in some of our favorites songs and hymns.
Outdoor Worship and Picnic
set for July 26
St. Anskar will hold its Annual "Mass on the Grass" outdoor worship service on Sunday July 26 at 9:30 a.m. followed by a church picnic.
For the past several years we have been holding the service in the area in front of the church, close to the huge maple tree. As in the past, the church will provide the meat dish and drinks with others contributing a dish to share.
Soup Kitchen
scheduled for August 1
We will be hosting the soup kitchen at the Jubilee Center at Emmanuel Episcopal Church on Saturday Aug.1.
A signup sheet is posted in the narthex. Donations are welcome to help with the cost of the meal as well as the usual milk and baked goodies for dessert.
Reaching out:
Our outreach ranges from providing a regular meeting place for more than a dozen community groups to whipping up some great meals for some of Rockford's hungriest residents.
Learn more