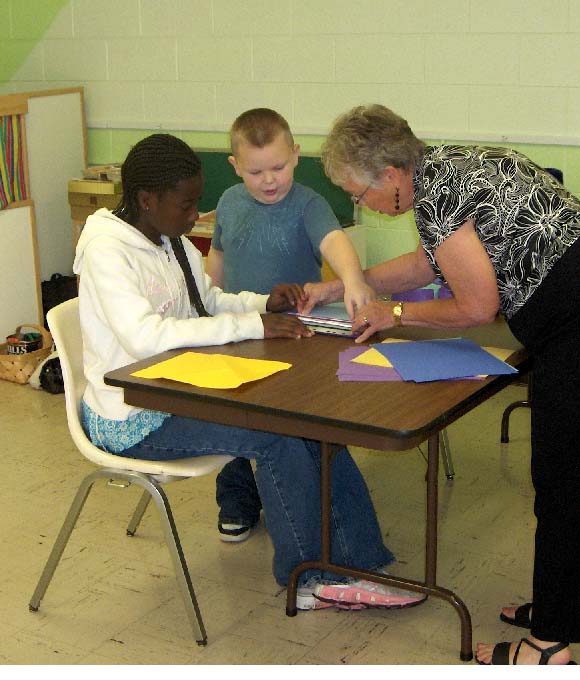 Joanne Blunt, one of our Sunday School teachers helps several students with a project.
Christian Education
Children are an integral part of our lives. We welcome them into our worship so that they can celebrate the Eucharist as members of our church community. Presently, we have a limited number of families with children. We value their contributions and enthusiasm. We are seriously committed to providing them with solid spiritual foundations. Christian education is designed to supplement Christian values that children learn at home. Our parish desires to increase the number of families with children, and from that, to build and maintain a strong youth group.
Our adult education program takes place throughout the week. We offer a variety of approaches and mediums in small groups that speak to learners at every level with topics centered on the Bible, Anglican tradition, Christian living, and Biblical and church history.
This page prepared by St. Anskar's, Rockford